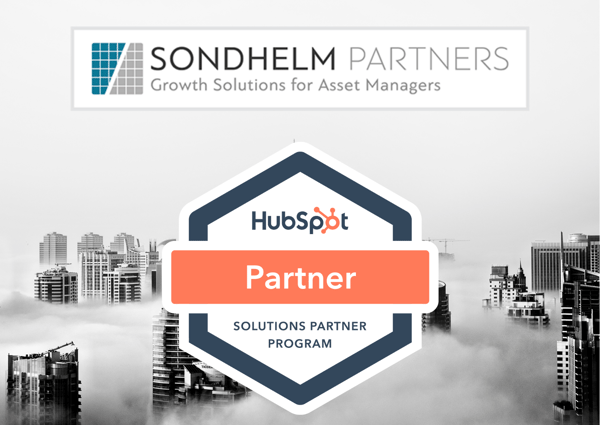 Sondhelm Partners and HubSpot: Your Marketing on Steroids
Are you looking for a strategic partner focused on driving growth in assets and revenue using the HubSpot platform? Sondhelm Partners, a HubSpot marketing partner, is the premier provider of integrated distribution, marketing, and public relations for the asset management industry.
Sondhelm Partners can help you be smart about using the HubSpot platform for customized data analysis and insights.
We help our clients achieve their goals—through digital lead generation, award-winning website design and development, SEO, and sales growth and retention. Our capabilities include:
• Digital and email marketing solutions
• Website and content development
• Social media development and analysis
• SEO and SEM management
• Sales training and CRM optimization
To learn more about how a strategic partnership between Sondhelm Partners, HubSpot, and you can potentially grow your business with comprehensive, customized, actionable solutions, please fill out the form to get started.