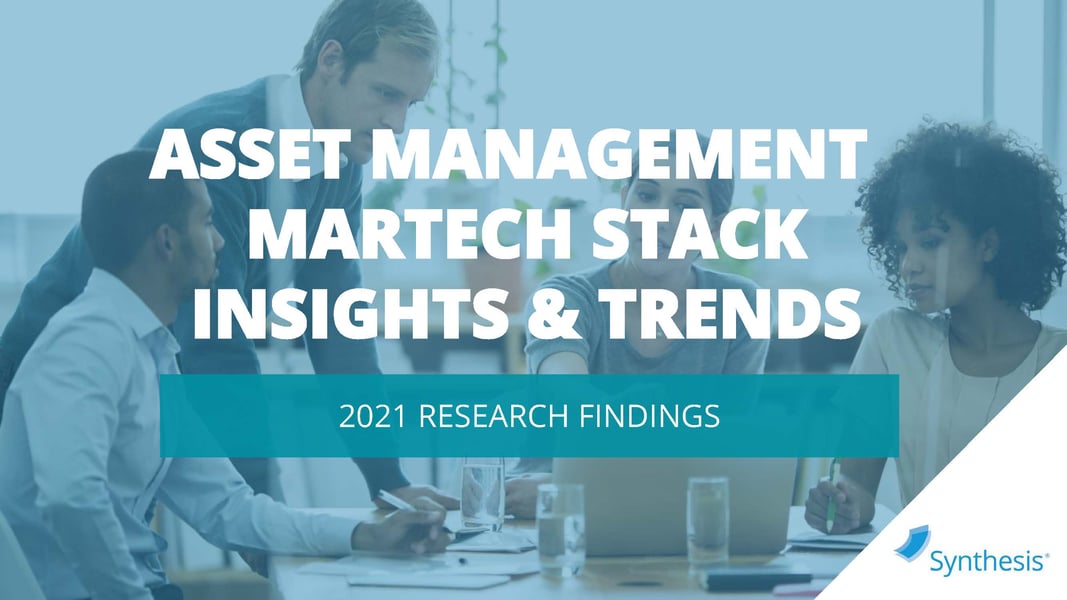 ASSET MANAGEMENT
MARTECH STACK
INSIGHTS & TRENDS


2021 RESEARCH FINDINGS
Asset managers understand they become more competitive when they invest in technology to support their sales and marketing activities. Many firms are committed to using technology to attract and engage investors. Others, not as much. Often, they don't have the expertise, are too busy, or have limited budgets. In addition, there are multiple types of technologies used for different purposes that firms must prioritize. We wanted to better understand how asset managers think about technology, how it's purchased and implemented, and their limitations and thinking around future purchases.
Our Goal was to Understand:
•Which marketing technologies do asset
managers have in their stack?
•How mature is the stack?
•How well integrated is the stack?
•Who drives the decisions for buying
marketing technology?
•How is the Martech stack changing over
the next two years?
Fill out the form to receive the report today.


Key Finding #1: The top 3 tools
used by firms are CRM,
Marketing Automation, and Document Management
Systems.
Key Finding #4: 41% of respondents
reported that their systems were "not
very well integrated". In order to achieve their goals of improving operational efficiency, client
experience, and business insights over the next 2 years, firms must work toward creating
a well-integrated stack.